Group Company
Taiyo EB Tech, Inc.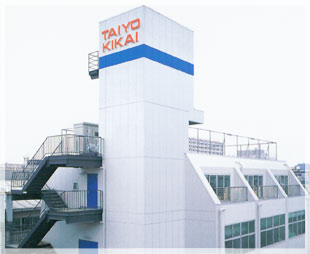 Taiyo EB Tech, Inc. is subsidiary company of Taiyo Kikai Ltd. Special engineering and manufacturing for tools and equipment supplying to public laboratory, university and factory of Japanese government.
We received award from the government as talent factory in 2007.
Company Profile
Company Name
Taiyo EB Tech, Inc.
Address
18-15, 1-Chome, Omori-Nishi, Ota-Ku, Tokyo 143-0015 Japan
Tel: 03-3298-2683
Fax: 03-3298-2684
URL
http://taiyo-eb.co.jp/
Founded year
September 1, 2004
Capital Fund
JPY 10,000,000.-
President
Minoru Eto
Director
Noboru Okakura
Employee
7
Business
Precision welding processing trade
EB welding, Vacuum brazing, TIG welding
Vacuum components design production
Bank
The Bank of Tokyo-Mitsubishi UFJ, Ltd.
Sumitomo Mitsui Banking Corp.
Japan Finance Corporation
Main Equipment
EB welding machine 2 pcs
TIG welding machine 2 pcs
Spot welding machine 3 pcs
Vacuum brazing furnace 3 pcs
Hydrogen atmosphere furnace 1 pc
Automatic Helium Leak Tester 3 pcs
Ultrasonic wave washing machine 2 pcs
Clean Booth 2 pcs
Vacuum pump, Vacuum pump measurer etc.
Taiyo Mecha-Tech, Ltd.
Our company is an organization of experts, specialized in various processes like customized gear, gear hardening, gear grinding.
The lineups of precision gears are applied in various industrial machines like printing, binding, hydraulic machines, diesel internal-combustions, serving widely industrial infrastructure.
Company Profile
Company Name
Taiyo Mecha-Tech, Ltd.
Address
11480-2, Ooaza-urushiyama, Yamagata-shi 990-2161 Japan
Tel: 023-686-6801
Fax: 023-686-6802
URL
http://taiyo-mecha-tech.co.jp/
Founded
Year October 5, 2011
Capital Fund
JPY 10,000,000.-
President
Hisao Ayame
Director
Noboru Okakura
Employee
8
Business
process, spare parts, tools manufacturing
Bank
The Bank of Tokyo-Mitsubishi UFJ, Ltd.
Yamagata bank