TCF-450
TCF SERIES

Center dram model flexo rotary printing press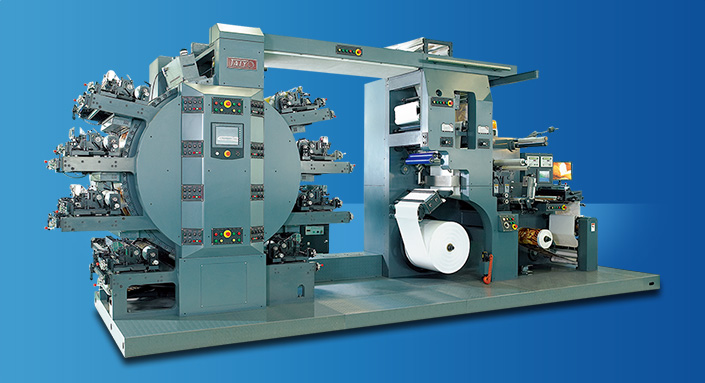 Maximum 8 colors printing units can be mounted on CID tower for 450 mm web width. 4 color face & 4 color back print is possible by using turn bar.
Specification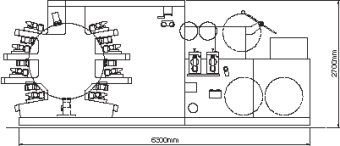 General Spec.
Max. web width :450mm
Max. printing width :440mm
Max. unwind diameter :φ800mm
Max. rewind diameter :φ800mm
Max. waste rewind dia:φ800mm
Print.
Print repeat :228.6mm〜457.2mm
     (9"〜18")
Gear increment :3.175mm(1/8")
Rotary Die Cut
Width of die cut :436mm
Repeat of die cut :228.6mm〜457.2mm(9"〜18")
Max. speed
Rotary die cut :120m/min.
Processing Unit

Rotary die cut unit, Laminating unit and other many options can be equipped. Touch control panel is equipped for easy operation.
Plate cylinder pull-out device
Plate cylinder can be pulled out for quick change.