TLS-S-250-3C
TLS SERIES

Compact label printing press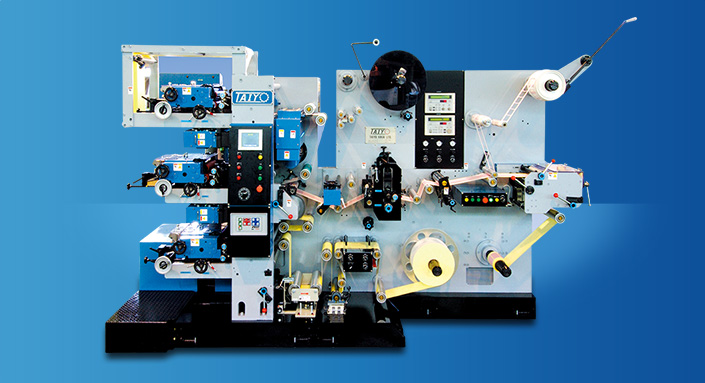 Stack type super compact & economy press
3 colors super compact high speed label printing press for short run, variety jobs and fast delivery time. Flat bed die cut unit, Laminating unit, Sheet cut unit and other many options can be equipped. 1 color addtional flexo printing unit or letterpress print unit can be mounted on the top of print tower for total 4 colors as option.
Specification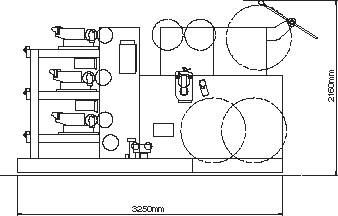 General Spec.
Max. web width:250mm
Max. printing width:240mm
Max. unwind diameter:φ800mm/φ600mm
Max. rewind diameter:φ800mm/φ600mm
Max. waste rewind dia:φ800mm/φ600mm
Print
Print repeat:193.675mm〜457.2mm
     (7-5/8"〜18")
Gear increment:3.175mm(1/8")
Rotary die cut
Width of die cut:236mm
Repeat of die cut:193.675mm〜457.2mm
   (7-5/8"〜18")
Flat bed die cut
Width of die cut:254mm
Depth of die cut:200mm
Repeat of die cut:82.55mm〜206.38mm
     (3-1/4"〜8-1/8")
Gear increment:1.59mm(1/16")
Max. speed
Rotary die cut:120m/min.
Flat bed die cut:80m/min.(8"送り)
Stocking Table for letterpress print unit

Stocking table for wash up inks and inking with independent motor. Reduce press down time with plate mounting and inking off press, while running another job.
Dolly for printing cassette

Quick and easy change of printing cassette with power lifter*.
New Rotary Die Cut Unit

New rotary die cut unit is easy for operation and handling. Die cutting cylinder can slide out to the operator side for quick change.